Drop-in Q&A sessions for international students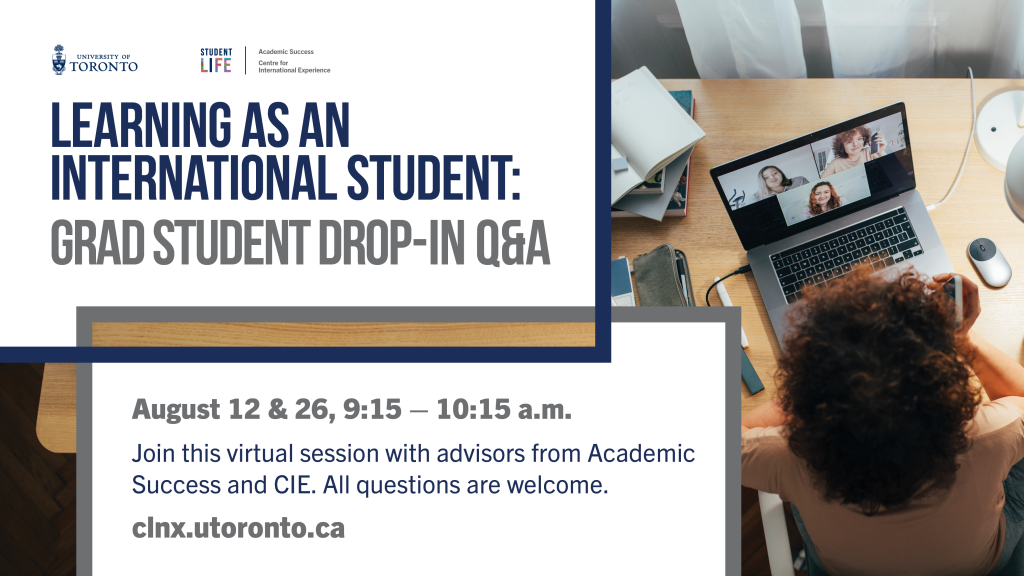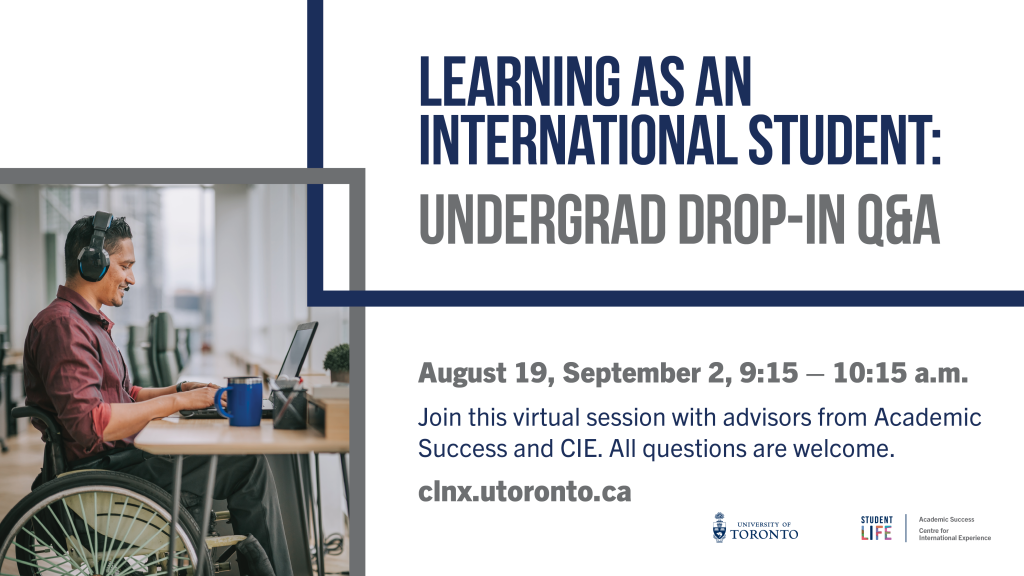 Drop-in Q&A sessions for international students: Student-facing blurb
Are you a first-year or returning international student who:
is arriving in Toronto for the start of fall semester?
has questions about better understanding academic expectations and practices at the university ?
wants to learn more about resources offered by Academic Success and the Centre for International Experience (CIE)?
Join one of these upcoming virtual sessions co-facilitated by friendly advisors from Academic Success and the CIE. They can answer your questions, offer updates, and provide other useful information to you about your learning this year or about finding community as an international student.
All questions are welcome in this space, and you can join for however long you like.
Please note that if you have any questions related to study permits, entry visas, or working in Canada, we encourage you to register for a drop-in Q&A hosted by the CIE's Immigration Advisors using this calendar.
And you also might be interested in a UHIP 101 Session (University Health Insurance Plan) where you can learn about your primary health insurance coverage, taking place on Thursday, August 11th (10am ET).