Canada's Wonderland Event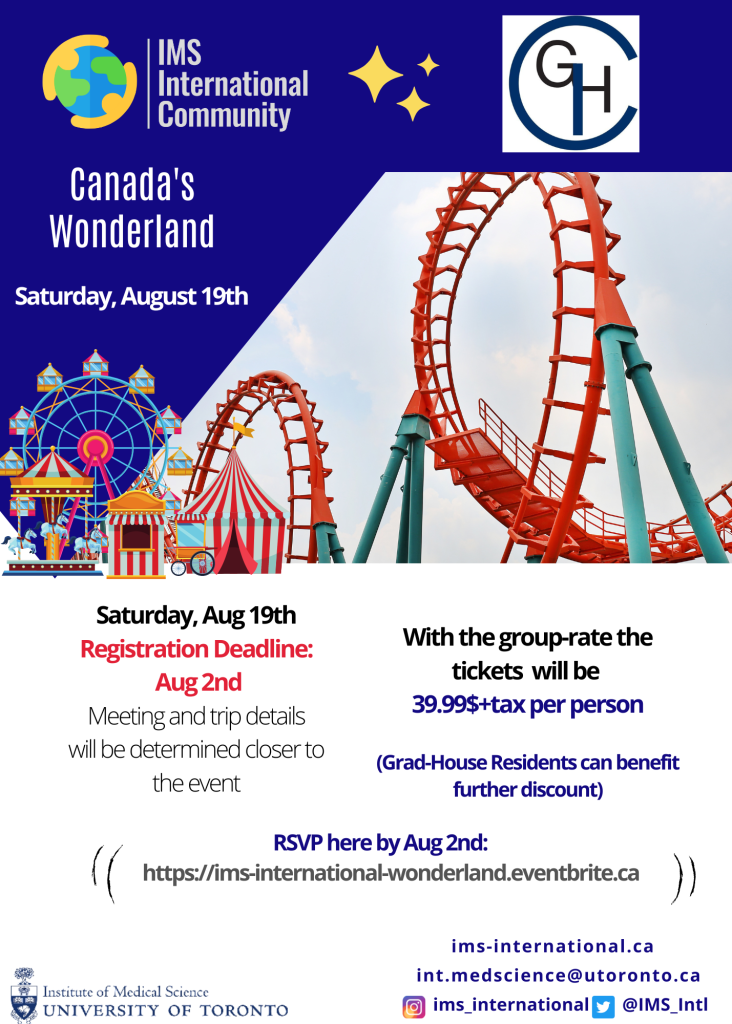 Join us for a fun day at Canada's Wonderland.
Meeting and Trip details will be determined closer to the event.
Participants will be responsible for the payment of their own tickets. The payments will be collected through e-transfer and they should be sent by Aug 3rd 4PM. Once the payments are processed in Canada's Wonderland portal, we will distribute the tickets to you.
This registration is only open to the University of Toronto students.
RSVP here