IMSSA Summer Beach Party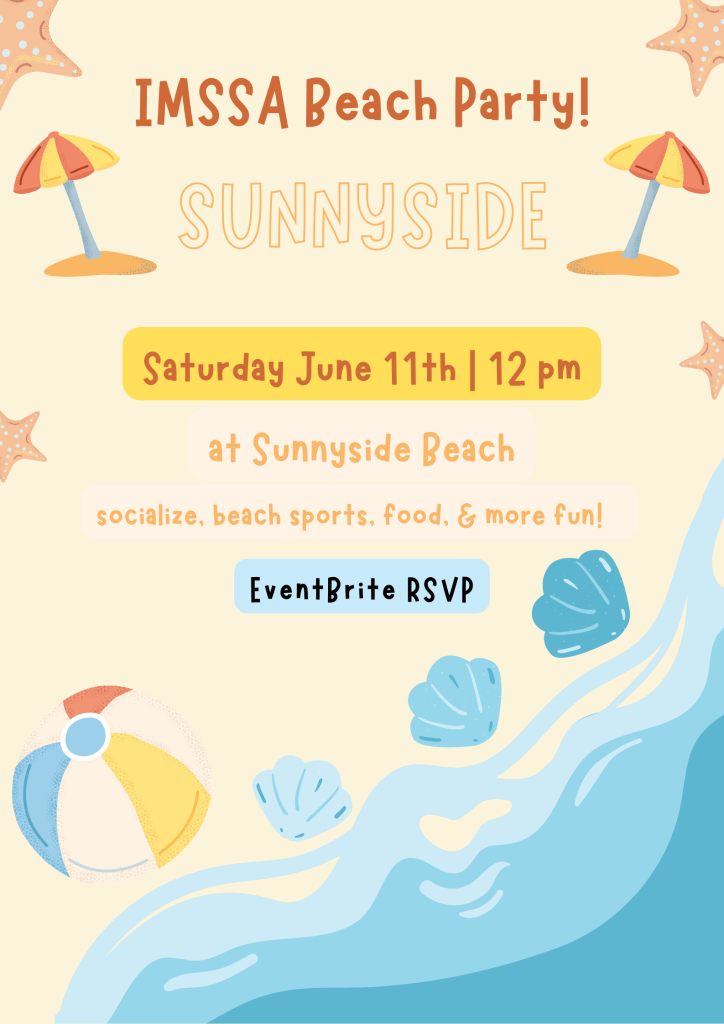 IMS student association is organizing a beach party! See details Below:
Join IMSSA Beach Party on Saturday, June 11th at 12:00 pm! Join us for an afternoon in the sun at Sunnyside Beach (1639 Lake Shore Blvd, Toronto). We weren't able to gather and meet in person during the winter, so our IMSSA VP's and party planning committee are very excited to be hosting a fun day at the beach to socialize! There will be snacks, juice, beach games, and more! Bring your own favourite sports gear (soccer ball, volleyball, frisbee, etc.).
Please RSVP if you intend on joining us: https://www.eventbrite.com/e/imssa-summer-beach-party-tickets-338377134117
Sea you at the beach!!